AI for Smart Devices
Question Answer Interactions with high accuracy
Overview
Turn electronics into Smart Voice-based devices with an Instant Answer engine that can expand users' experience with personalized and custom question-answer pairs.
Functionality
The system uses technologies such as voice triggers, speech-to-text processors and an AI-based engine for Questions Answering. All of this combined to allow devices to provide an answer that is both highly accurate and instant, regardless of how anyone chooses to express themself. Users can, therefore, interact, formulate questions and ask follow-up questions through the comfort of natural speech.
Providers can add any dataset that is ingested and forms semantic triples to find relations between data.
*Some of our projects have had 98,2% accuracy for the first answer.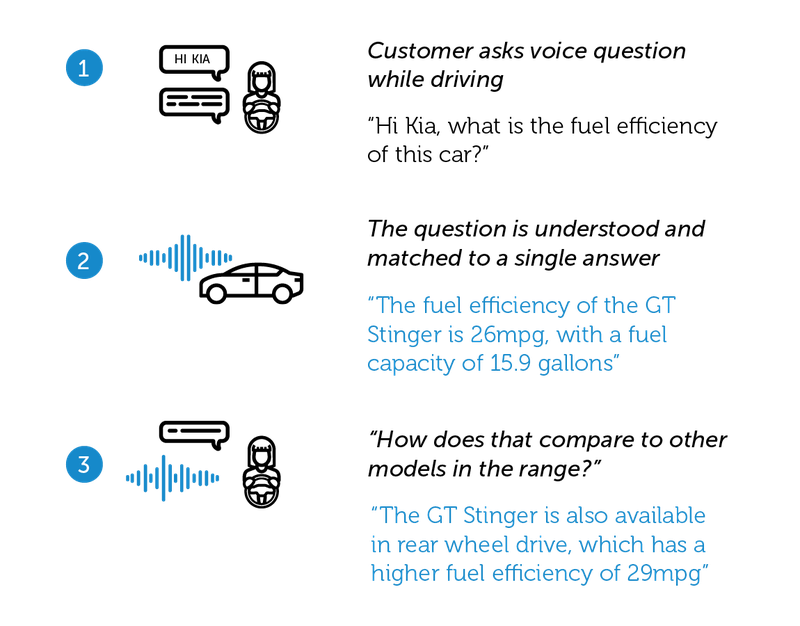 Use Cases
Vehicle manufacturers can create interactive car experiences by adding their user manuals so consumers can quickly ask specific questions about car functionality.
Hotels and hospitality services can offer a personalized experience to guests who want to know about the services offered, menus or recommended activities around the area.
Companies that want to expand into IoT / Smart Devices can enhance their electronics with the Question Answer engine.